Who Is SFSPATCHES?

I started SFS Patches in the summer of 1986 and after two shops and not being around because of my police job, I decided to take the shop home. I now work out of a small office just right for a patch manufacturing company. We not only saved on store front rent, we save you the customer money with our low overhead. The SFS Logo is an F-4 Phantom, why did we use this aircraft? Because all three services flying fighters flew the Phantom. The Blue Angels and the Thunderbird's also both flew the F-4, which just proves that if you put a big enough engine in anything, you can make a refrigerator fly...

About myself: My name is Rick Rizzo and I was born and raised north of Boston Massachusetts. I attended Northeastern University in Boston MA, I hold a degree in Criminal Justice and am a member of the National Criminal Justice Honor Society. I am a graduate of a Police Academy and Sheriffs Academy with over 19 years of law enforcement experience from being a street cop to a Customs Inspector and everything in-between... My background is diverse to say the least. I am a former president of the local Kiwanis Club; helping others less fortunate than we are is what life is all about. I am also a part time writer for Aviation News and have been writing for over ten years. I am currently working of my private pilot certificate, and love to fly... I have been a proud member of the United States Navy since 1986.

I have served my nation and have also served as a Police officer for over 27 years. I worked as a local small town police officer, US Customs, USMS, and now retired. I loved being a cop, it was very satisfying and helping others is what I do and loved most.

The photo below is of myself after an F-16 Flight with the Vermont ANG, and LTC. Ladd (standing to my left). I have also had flights in the F-15, and trapped on the USS Kennedy and catapulted off her. I am also a professional writer and photographer, published in many books, magazines and news papers over the past 21 years. I had this amazing flight with the Vermont ANG, the back seat of an F-16, long before I joined the US Navy Reserves.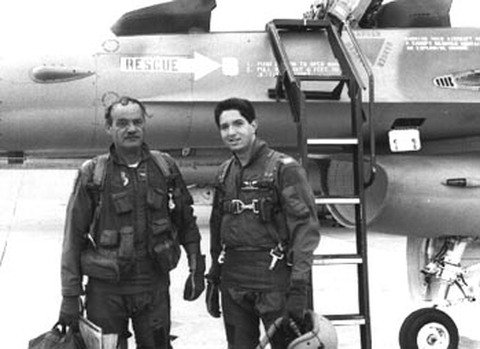 My Inspiration...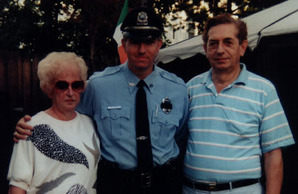 I have dedicated my company to two people that I respect the most,MY PARENTS
They instilled in me the love and compassion to become whatever I wished. To be creative, love my neighbor and care about others. I know how important and fragile life really is, live life to its fullest, live your dreams, I HAVE!

To my Mom and Dad, Thank you for being there for me, believing in me, and for all of your support. You see Angels do exist. I know, believe me I know.
---
Sales Manager Kevin Virtusio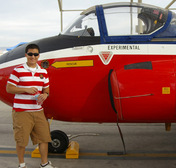 Kevin joined our team some 9 years ago, he is our Video guy, web helper, and all around great guy...
We cant operate this company without him...

---
Dedicate this Company to Wren our flying K-9

I dedicate this business to my best friend and angel, Wren. As most of you know I rescued Wren when I was back in Boston. She was this wonderful 125lb German Sheppard, who came with me where ever I went. Wren was an angel, she was more than a dog, she was my apart of my family...
April of 2011 I lost Wren, she passed at my home in my arms, I know she is always watching over me and this company. If anyone knows of the poem about the Rainbow Bridge, how we meet our furry four legged family members, well then you know we will all be together one day. I miss Wren and still love her with all my hears... Thank you Wren for being at my side, sharing your love and teaching me how to be a better person...

Jack is the newest member of SFS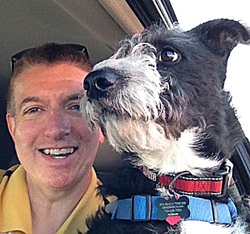 This is Jack and like Wren, he is a rescue dog and part of my family now...

---