​In Loving Memory of my dad Anthony D. Rizzo who passed away last week.
Dad thank you for your love, help in making the man that I am and how you always taught me to be honest, serve our great nation ( my dad was in the US Army during the Korean War and was a disables Vet, he was also the Commander of the American Legion in my how town), he showed me that family always comes first and to know that God is always watching over me. I miss you dad and will love you always.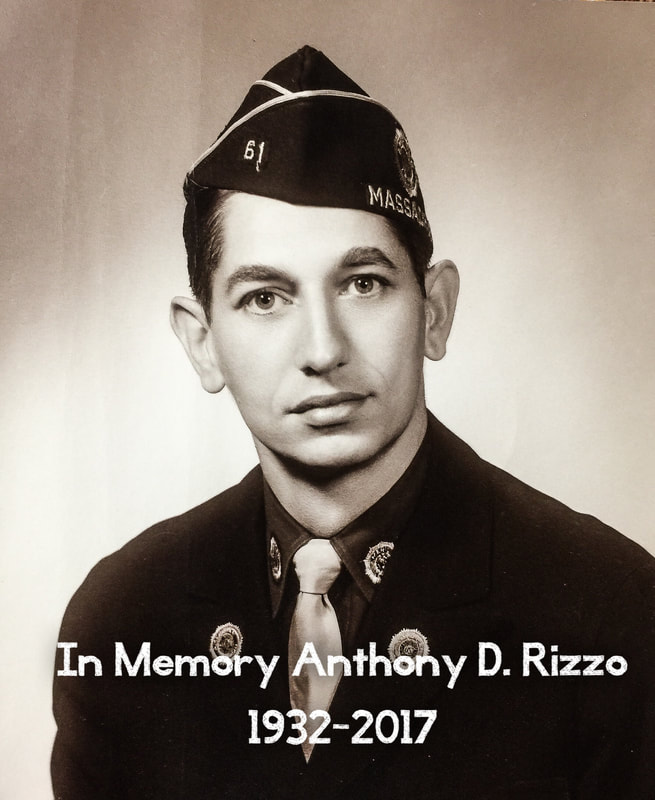 NEWS NEWS NEWS.....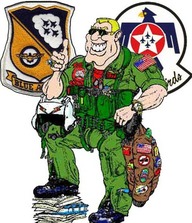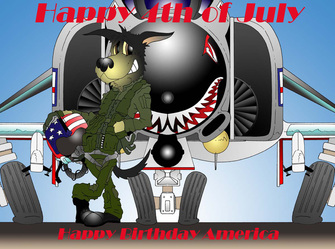 Happy 4th of July America.... from all of us at SFSPATCHES
EBAY WARNING....

Ebay person by the name of... noble_37

Warning, I sent this person 3 patches now for one payment. he is a thief and keeps saying ( by the way the only persons in thousand's of ebay items sent out, that never gets the item) Well, really, that is a thief in my words.. How can only ONE person not get my items and everyone else get them???

Well watch out for this one,,, he is a thief and took my patches over and over and now tells me again ( long after the fact) he did not get the patch. Well, really how come its not the hundreds of others also... Its because he is taking them and keeping them. How sad, its just a warning on this person.

I will work with anyone.. but this person every again, this person is blocked so BEWARE....

Its too bad, that there are people like this.. its also a shame I will go over and above to help people, but after shipping this patch over and over and over I just see this person it taking my items and that's it.

This is why we don't sell to the public... Blame these thief's. We don't seam to have problems with regular squadron orders. why, because people who serve this nation with pride don't like NOBLE 37!



JANUARY 2014

Happy New Year to you all.... This will be a great NEW YEAR 2014... This is great, and we will all do well this year.

I will be out of the office from the 6th to the 18th. I will be checking my emails ( thank God for the I phone) and will get back to you ASAP.

Thanks

Rick


On this Veterans Day I had to share this story with you, how amazing our men and women are in Uniform. God Bless You All...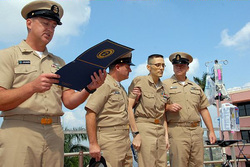 I found this story on the web site the Goatlocker, for all my Navy pals you know what this is... This story brought a tear to my eyes and I had to share this with you. God Bless this man, and Thank you for all your service to our Great Navy...
This wonderful man is now in heaven and his will to live and serve is a tribute to all of us who put on this Navy Uninform. Thank You AOC David Eberhart, God Bless you and your family... ( Reprinted from Web Site )
-----
My fellow Chiefs,
I wanted to share with you this picture as well as a short synopsis of
how it came about. AO1 David Eberhart (pictured) is terminally ill with cancer. I was his
Chief for his first tour on the USS INDEPENDENCE and even then his goal in the
Navy was to be a Chief Petty Officer. His career, though very successful, has
been interrupted with cancer treatment, periods of remission and finally with
the news of being terminal.

He is currently assigned to MALS-24 at Kbay. A few months ago he
requested to see the MCPON. MCPON Campa happened to be on the island visiting
and went to the hospital to see AO1. It was explained to him [MCPON] how badly
AO1 wanted to be a Chief and that he even took the Chief's exam from the
hospital during a three day period -- he didn't have the strength for more than
an hour at a time. On his good days he would put on his uniform and make his way
to work though the time there took a severe toll on him physically.

He did not make board as he was six-points shy. It was requested by
PACFLT Chiefs that AO1 be made an Honorary Chief Petty Officer. We talked about
it in Newport and MCPON was in concurrence. The intent was for MCPON himself to
make the presentation.

News came this week that AO1 may not make it through the weekend as his
health is rapidly declining. FLTCM Tom Howard along with a ton of Chiefs
(including CMDCM Don Krampert from CPRW-2) from the area banded together to make
this happen as quickly as possible. On Thursday, AO1 David Eberhart was
designated an Honorary Chief Petty Officer.

I personally called and talked to Chief David Eberhart following his
promotion Thursday and the excitement in his voice came with a strength and
commitment that cannot be explained in words. He remembered well our time on the
INDY but his short term memory is fading quickly.

Chief Eberhart's terminal prognosis remains listed in days. He is married
with two children.

I tell you this story to remind you of the importance placed on us as
Chief Petty Officers and the so many Sailors in our great Navy who look up to us
and have the unwavering determination to be just like us. We have the
responsibility to live up to that, to be the example, to walk the walk and talk
the talk. It is truly an honor to be a United States Navy Chief Petty Officer
and I am honored to call each of you - and Aviation Ordnanceman Chief Petty
Officer David Eberhart -- shipmates.

Thank you for all you do.

V/r Aaron
Aaron A. Shipley
Sailor and Command Master Chief
Commander,
Patrol and Reconnaissance GROUP

---
---
NEWS NOV 2013
We found an amazing web site for wounded warriors who need to get family to visit them while in the hospital or rehab. Please visit this site and donate is you can... God Bless you all at "Lukes Wings"

---