LEADING THE WAY !!!
INTODUCING our new line of PVC soft plastic CUSTOM Patches....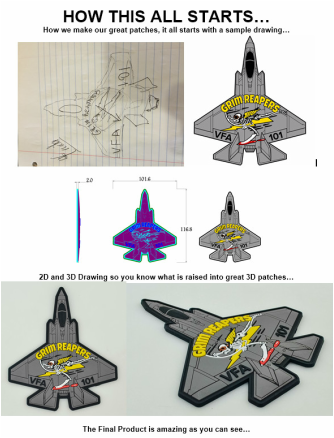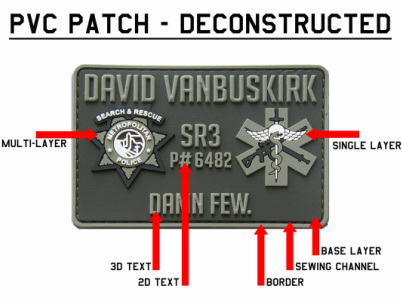 Start with artwork, either provided by you or designed by our artist...
We then convert it into a DIGITAL PROOF, this will show you the Size, Color and recessed and sew lines... all come with Velcro backing...
From that file we create a DIE ( custom for you to review) and which the final mold is made, and your patch is produced...


We are the Only Patch makers for the Blue Angels and the Thunderbirds....
Those FUN patches we hide... yeah we love them...